Syrah, or Shiraz as the Aussies say, is defined by its bright fruit flavours, spice and elegant texture. It's also often renowned for having a fair bit of grunt and many fall into the powerful reds category - particularly ones the from Aussie. These often have tobacco and peppercorn flavours as well as deep, brooding fruit flavours bringing the oomph.
HISTORY OF SYRAH
Syrah originated in the Rhône Valley, France, where it produces medium bodied red wines with beautiful fruit profiles. It was around 1830 when it reached Australia and the Aussies originally used Syrah for fortified wines but once they soon discovered its potential. The name Shiraz then followed when the uniqueness of Aussie Syrah was truly realised.
FOOD PAIRINGS
What to serve with Syrah...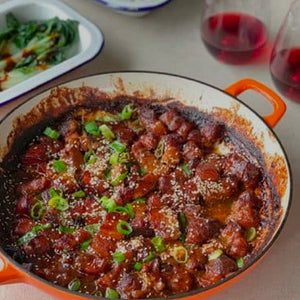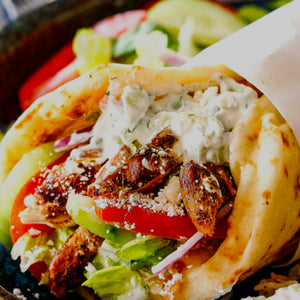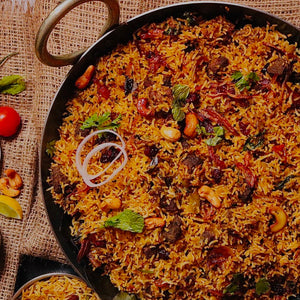 Asian five spice pork
The decadently flavoured pork will bring out the juicy goodness of Syrah!
Gyros
A Greek favourite that'll lift the flavour-packed Syrah to new heights.
Beer biryani
Treat your taste buds - you won't regret it.
TASTE WITH LYNNETTE
Taste and learn about the Calvet Côtes Du Rhône Villages AOP that includes Syrah with experienced winemaker and advisor Lynnette Hudson.
Heritage de Calvet Côtes Du Rhône Villages AOP 2020
Heritage Calvet is a French powerhouse producer, with vines everywhere from the Rhone (where the company was initially set up in 1818), to Bordeaux, the Loire and Alsace. Typical southern Rhone grapes of Grenache, Syrah and Mourvèdre are used in their Cotes de Rhone Village bottlings giving full bodied wines filled with fruit and spice. Try this with grilled meat off the BBQ, your weekend cheeseboard or by itself for some weeknight indulgence. Drink now!
Made from traditional vinifcation methods in the Côtes Du Rhône Villages AOP appellation comes a rich and intense red with lifted spice notes and preserved black fruit aromas and flavours.
A perfect match with grilled meat, small games, grilled lamb and cheeses.