There are many different wine regions in France, each with its own unique climate and soil type. This produces a wide range of different wines, from light and refreshing whites to rich and full-bodied reds, so there's sure to be a French wine to suit your taste!
WINE REGIONS OF FRANCE
Bordeaux is probably one of the most famous when it comes to French wine. It's located in the southwest of the country, and is known for producing some pretty great red wines. The most common grape used in Bordeaux wines is Merlot, but you'll also find Cabernet Sauvignon and Cabernet Franc in many of them too. If you're looking for a classic French red wine, then Bordeaux is definitely the place to start.
The Loire Valley is another popular wine region located in central France. It's known for producing some great white wines, made from grapes like Sauvignon Blanc and Chenin Blanc. The Loire Valley is also home to a bunch of different wine styles, so it's definitely worth exploring if you're interested in trying something new.
Provence is located in the south and is probably best known for its beautiful landscape and Mediterranean climate. But it's also a great place to find some delicious rosé wines. Made from grapes like Grenache and Cinsault, Provence rosés are light, refreshing, and perfect for sipping on a warm summer day.
The Champagne region is one of the most magical wine regions of France - the rolling hills, picturesque villages and stunning vineyards make it a truly special place. The Champagne wine region is world-famous for its sparkling wines. These wines are produced using a traditional method known as methode champenoise. This method involves a second fermentation taking place in the bottle, which gives the wine its distinctive bubbles.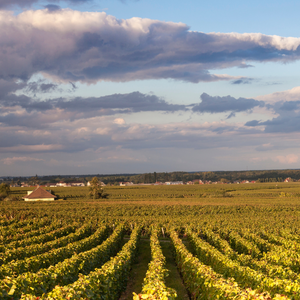 CLIMATE
France has several different climatic zones. The climate on its west coast is tempered by the Atlantic Ocean. However, its Northern interior has a true continental climate with four distinct seasons and cold winters.
The south of France has a reputation as a prime vacation spot for a reason. Winter there is an abstract concept, and the warm summers and mild seasons resemble those of Spain. This combined with mountain slopes, hills, and valleys and a myriad of soil types makes France able to grow such a wide array of grapes and produce so many different wine styles.
WINE STYLES OF FRANCE
Here are some typical wine styles from the region of France.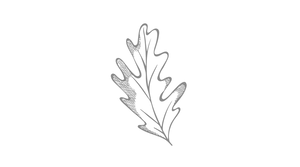 Earthy Whites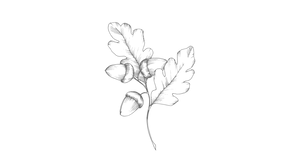 Rich Oaky Whites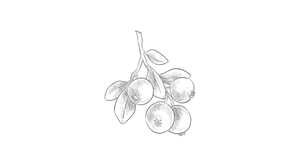 Soft Fruity Reds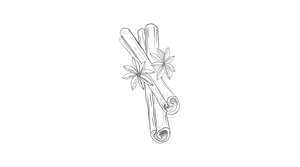 Spicy Reds
Powerful Reds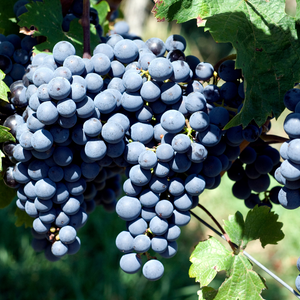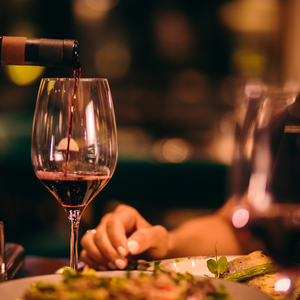 Cabernet Sauvignon
Common flavours include spice and cedar, with dark berry, anise and plum. Try it with slow-cooked meat dishes, like braised lamb shanks with rosemary or beef stew, as well as burgers and charcoal-grilled portobello mushrooms.
Merlot
A powerful, dense red with pronounced cherry, licorice and tobacco flavours and aromas. Try it with bold-flavoured but not especially heavy dishes, like pasta puttanesca or a steak sandwich with caramelized onions.
Pinot Noir
Typical examples of Pinot Noir are light-bodied, with strawberry, cherry and earthy tones supported by dried mushroom and warm spice.   Try it with roast salmon with miso, hoisin-glazed duck breast and, of course, beef bourguignon.
Sauvignon Blanc
Flinty, herbal aromas that combine with lime zest and honeydew flavours. Try it with roast turkey, Hawaiian-style tuna poke or a simple pan-fried trout.
Chardonnay
Fresh pear, hazelnut, pineapple and white flower flavours and aromas. Try it with creamy leeks with ham, oysters or a classic risotto Milanese are all excellent pairing choices.
Reisling
Citrus, honey and apricot flavours, underpinned by floral aromas. Older bottles may also have a pleasant petrol quality. Try it with Southeast Asian dishes, especially those with a bit of heat and/or coconut, as well as smoked fish.
HISTORY
Because of France's long history, many vineyards and wineries can trace their roots back through the centuries, and many winemakers hail from winemaking families. Producing wine from one region for several generations gives French winemakers insights into their vineyards that New World producers simply do not have. This is one of the reasons France is the global benchmark for premium wine production and is emulated around the world. Several winemaking concepts and techniques, such as terroir (tear-wah), have been exported to every corner of the globe. Cuttings of French grape varieties have been smuggled in suitcases and gumboots by ambitious winemakers with the hope that theymight be able to reproduce the magic of France in their home country. France's influenceover the global wine world cannot be understated, and while the country's wine labels areoften viewed as confusing, the wines themselves are not to be missed.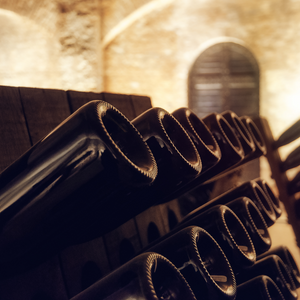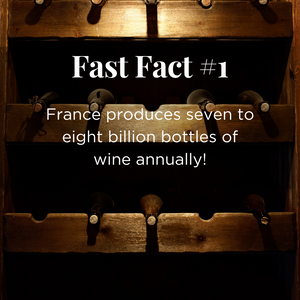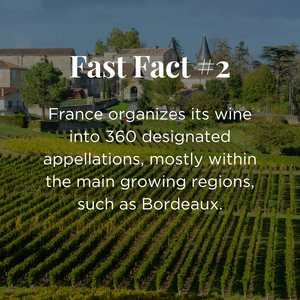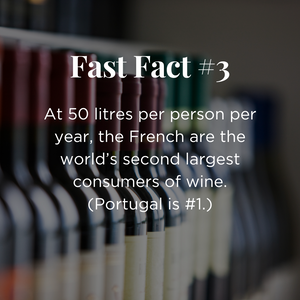 FEATURED FRENCH WINE
Discover the Veuve Elise Blanc de Blancs Brut NV produced in the Charente wine region.
Veuve Elise Blanc de Blancs NV
An easy, crisp, and dry French bubbly from the South of France. Made in a blanc de blancs style (meaning only white grapes are used in production) it is a pale but bright yellow in the glass with a fine, fast mousse and aromatic nose. Surprise and delight guests with this delicious drop without breaking the bank. Drink now.
Chardonnay has consistently been one of the world's most popular grapes for its versatility. You'll find it in wines ranging from light, playful Sparkling wines to rich, oaky Chardonnays. 
It's also popular among winemakers as it's adaptable and relatively easy to cultivate. No wonder it appears in so many wines!
It is difficult to pigeon-hole how Chardonnay tastes however most New World Chardonnays will be buttery and well-oaked with big, mouthfilling flavours of stonefruit and vanilla, and a round palate from the low acidity. Old World expressions are then often comparably lighter and more acidic, for example those from Chablis, France which are typically unoaked.