The fruity, racy varietal that awoke the world to New Zealand wine. The fruit flavours in Sauvignon Blanc will range from herbaceous notes to punchy passionfruit but one way to pick it out is the bold fruits and mouth-watering acidity.
Best enjoyed young to revel in the fruit profile as an aperitif or with foods of equal acidity. Fresh oysters with a squeeze of lemon anyone!?
Flavours found in Sauvignon Blanc
BUYING GUIDE
Why is NZ so famous for Sauv?

Sauvignon Blanc dominates the grapes planted in NZ because cool regions such as Marlborough and Nelson offer a great spot to bring the acidity up and let those passionfruit flavours shine. Sauvignon Blanc is the most popular grape in New Zealand, as it occupies 77% of the country's vineyards with 23,000 hectares!

If you're after something from beyond NZ...

The Sancerre appellation in the Loire Valley produces Sauv that's a little more subtle but with all the flavour. It's more mineral-driven and flinty Sauv making it great with food.

If you're after something different...

Chilean Sauvignon Blanc is high on acidity like NZ but it's contrast of flavours is exciting and needs to be drunk to be believed!

THE HISTORY OF SAUVIGNON BLANC
Originating from Bordeaux, France, Sauvignon Blanc is a green-skinned grape that is not only produced as a refreshing white wine but is used in dessert wines. It arrived in New Zealand in the 1970s and began growing in Marlborough. The 80s was when it started gaining recognition and slowly but surely it became the grape synonymous with NZ wine.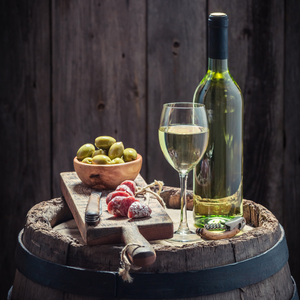 SAUVIGNON BLANC FOOD PAIRING
A great Sauvignon Blanc will generally harmonise and amplify the taste of these foods.
Oysters and lemon